Golf Cart Insurance California
The golf cart insurance California should be considered by every golf cart owner. Golf carts have traditionally been used as transportation on the golf course. However, you might also use your golf cart as a means to travel around your gated community, retirement park or condo complex. It may not be something you have considered before, but like all vehicles, golf carts have risk exposures. It can be a huge investment to own such a vehicle, you should consider obtaining an insurance policy for it. You should operate your golf cart with confidence, not worrying about your insurance coverage. NEWS Insurance can help you get the specialized coverage you need for your golf cart. We can help you protect your investment and let you get focus on having fun. By using NEWS Insurance you can easily compare Golf Cart Insurance California quotes for free from the very best Insurance companies. Protect yourself and your golf cart, request a free quote today!
Why do you need a separate insurance policy for your golf cart?
Golf carts have become a way of life. They're energy-efficient and inexpensive alternatives to standard vehicles. However, golf cart-related injuries increased dramatically over the past several years. Even with low top speeds, just one small mishap will end you up footing the bill. Whether or not you are required to carry coverage, accidents are always possible and it's best to make sure you are covered before you get behind the wheel. No matter the case, you need to protect yourself with a genuine golf cart policy. The question is, is a golf cart covered under a homeowners' policy? If you drive your golf cart within your property, the answer is yes. But, it has limited coverage. If you drive your golf cart to and from the club or take a tour on your retirement community, you need insurance coverage beyond what your homeowner's policy provides. A homeowners insurance policy may not provide coverage, or may not provide the coverage you want. However, with an exclusive stand-alone golf cart insurance, you don't have to worry about a lack of coverage. Thus, having a separate golf cart policy can address this lack of coverage.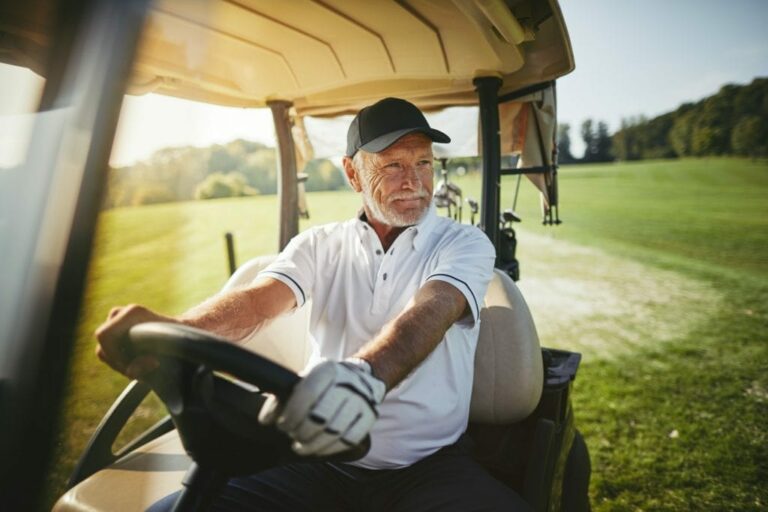 Choose the perfect Insurance Solution